Weston has it easy today....Finally.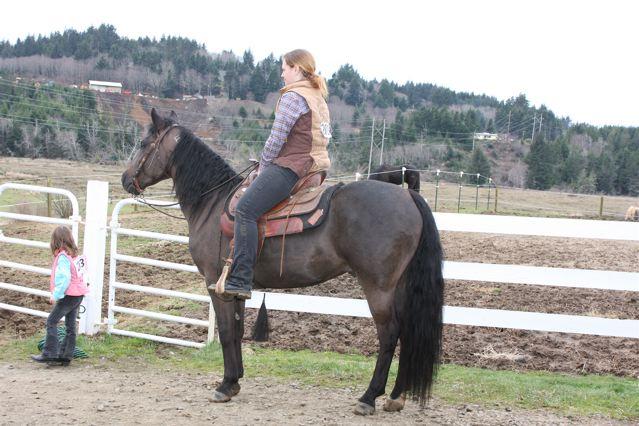 Yesterday was a great day fro us. He started out with so much energy he was not sure what to do with himself. I could feel it building. He was like a little kid on valentines day. Whew. He could not hold still. Then in his third halter class he reared all the way up, as high as the lone ranger or trigger ever did, came back down and you could almost see the ahhh. I did correct him firmly as that is such a no no. He was so good in all his classes. When he got behind a solid horse he was happiest. We won 9 blues, four reds, two whites, and two pinks. He won high point, and a helmet bag for english. He moved out so pretty and was very collected through english. Western he has forgotten his slow lope, so we will be going back to work on that next. His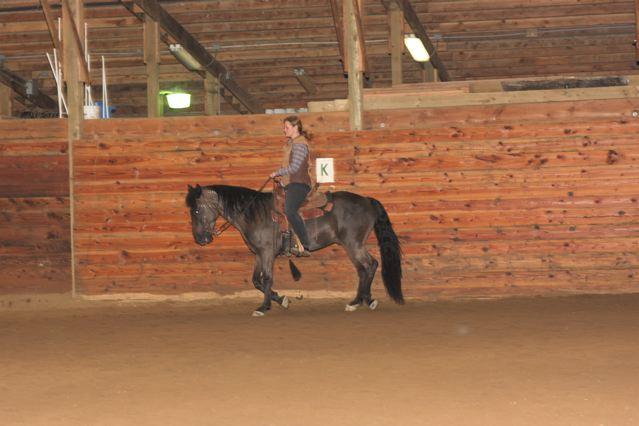 jog and walk trot classes were flawless. I could feel it. It felt so consistant.
Today was a day of rest, however we jumped at the chance to load with a ramp into a single horse, Brender up trailer. He walked right in stood quitly, and backed nicly out-twice. I was very happy. With our pocket of Berry-Good treats I asked for the spanish walk, just saying up he took four steps. He is so smart, and very willing to please.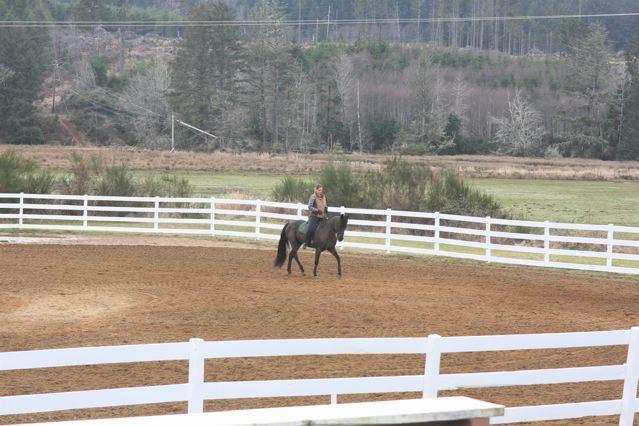 I am overwhelmed by the reponce we are getting. I am so thankful for all of your support. You motivate me to see how far we can go. I am so excited. You acts of love, kindness, and support are so appriciated. I have been very emotional about it all. It is amazing. I was moved to tears when he won his first class yesterday, and stunned as he won a high point, against horses that have years of training. I have had some watery eyes along the way, but wait until expo-I will be a fountain.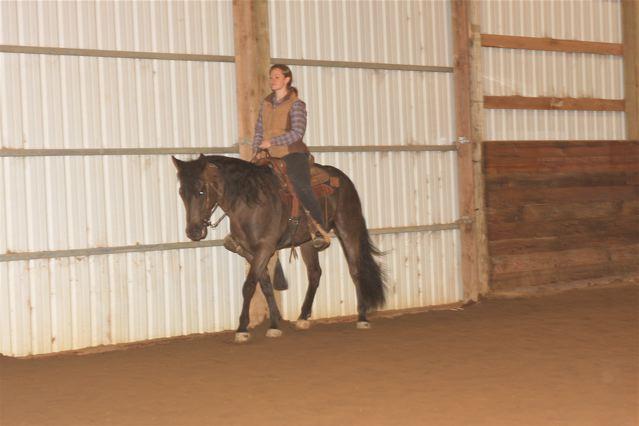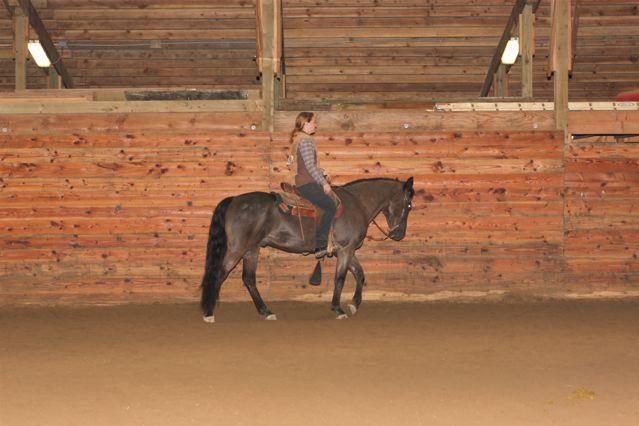 Our Open House is Feb 28th-This Sat. at our barn at 1:00. Please pass on to all who might be interested in seeing what a "wild" horse can do. Swaet shirts will be on sale too-35.00, all proceeds go to Mustang Herritage Foundation-to purchase Weston....If I can afford him. Here are the greta pic taken at the show by Jeanetta Hodges.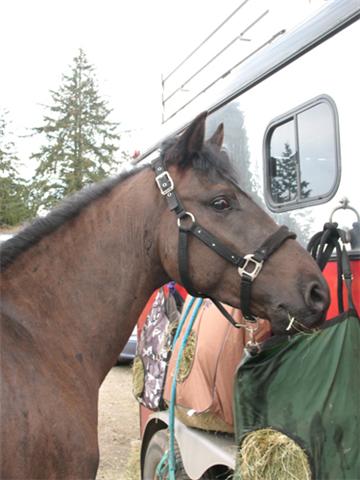 Posted by sealrockstables at 9:11 PM EST