Weston goes english.
So there is a tiny schoolong show at green acres Sat, so I thought let's throw on a english saddle and bridle. I hate to say he was perfect, but he was absolutly on key. I actually onlly worked 20 minutes. Every request was met with a yes. He transitioned smoothly from one gait to another. I think he was very happy to be back in the snaffle. Funny, he just didin't care. Still trying to get bow with out toutching. I am excited to see how he does in a new place, and how he does in his classes against some horses who have been at this a long time. Too fun. No trail class though:(
It is too much fun to ahve a horse that always talks to you-always. Nickers and neighs like he sees a heard mate. Tommarow we will work out, bath, and re-totch our clip job. Practice our groming for the big times. My shirts came in also-I want to make finals. I am ready.
We are hosting our Open House for Team Weston here-March 7th 1:00. COme one come all. We can't wait to show you how far we have come...and hear coments. Team weston Sweatshirt avalible too...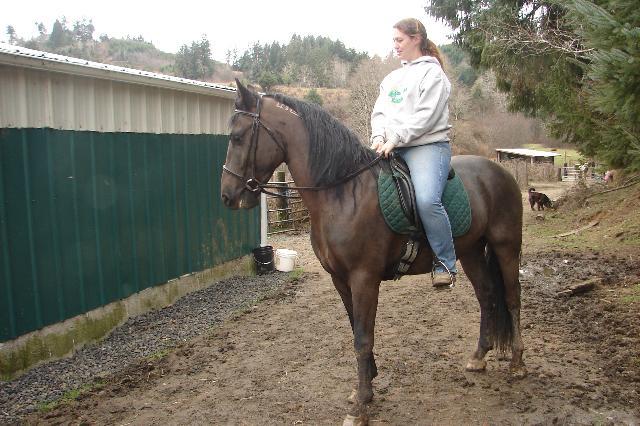 Posted by sealrockstables at 11:52 PM EST