Wes gets his second bath, and works on his leg lifts...
Weston stood quitly for his second bath ever-hot or cold water, loved being bathed up. Ellie held the lea din the back of the truck for me. I figured that kept her in a safe spot if he moved-although he never did.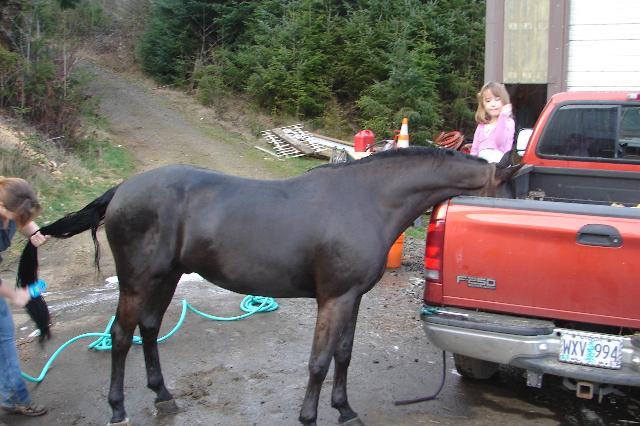 He really liked the hay in the back of my truck-alfalfa fro the cows-yummy stuff...Off to the horse show in Lincoln city tommarow. It is so ggreat to go somewhere completly new and see how he feels. He looks great. So pretty all cleaned up. I don't think anyone would recodnize him, from our starting point. I think his coat is truly a brindle, he has even grulla, and black hairs everyhwhere...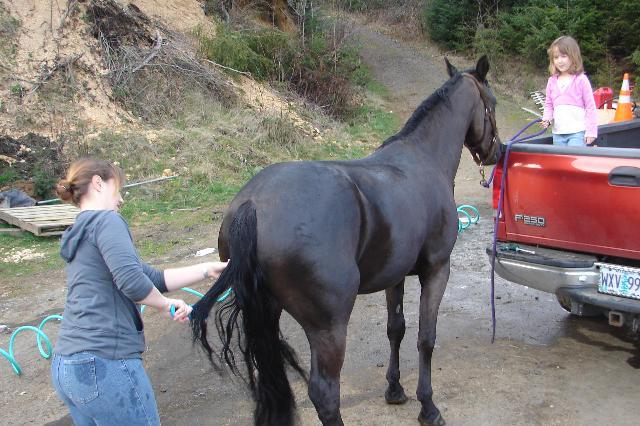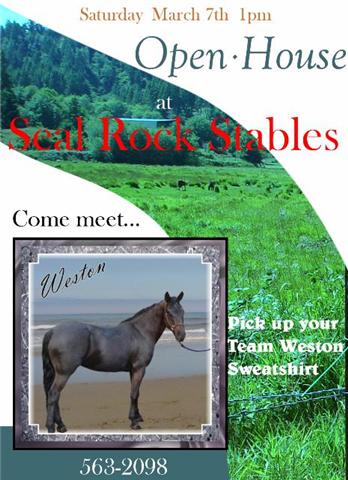 Posted by sealrockstables at 2:16 AM EST