Weston the powerhouse....
What a motor, the dressage movement balanced him-really got him off his frount end. I do have to find a way to slow down in work outs. The poor boy tries so hard, and I am putting on the pressure and teaching so much. I can't believe an animal with no proir training could have such a desire to please, and try. He gets confussed, but never angry. To error is human, and to truely forgive is equine. I heard that once, and now I get it.
We are now getting flyings with consistancy in the frount.
Check out the BLM site for Oregon-you can see great before pics of all the horses, along with trainers name.....
Mark your calendars Feb 13th Weston and Jasmine will give a talk about our journey so far, and the program. Show you were we are at in our training and where we are heading. It will be at Lynn Honey's-River bottom Stables in Corvallis behind the (Tack Box). 6:00 pm. I will have team Weston shirt for sale there-a must have for Expo. I am selling the shirts to fundraise to purchase Weston if I can dredge up what I am worried this horse will go for.
We will have an open house at our place soon too, but with more inside info too.....Wanna know what your missing on the blog?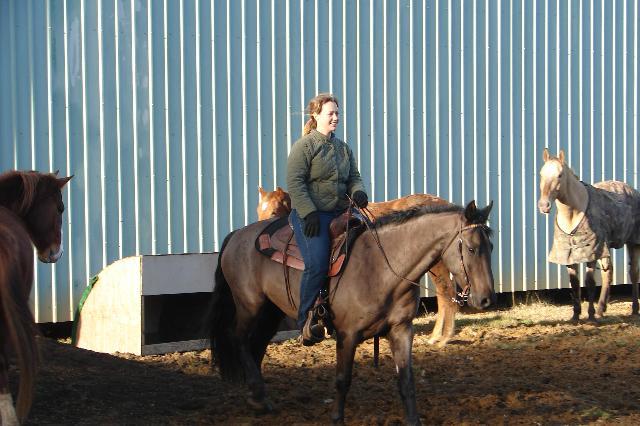 Posted by sealrockstables at 1:21 AM EST